Welcome dinner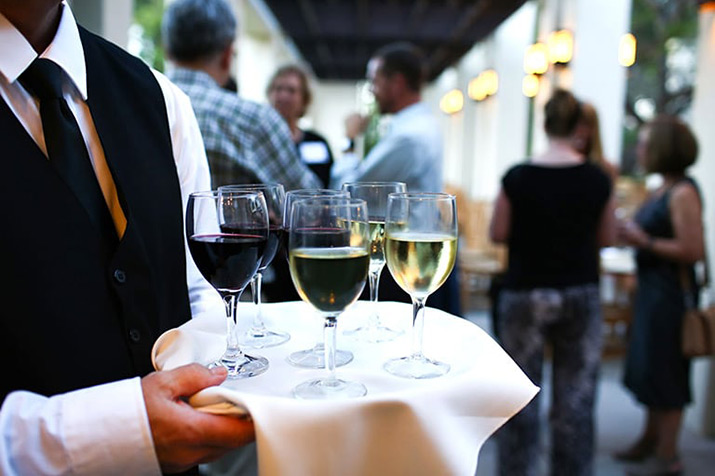 At the Welcome dinner guests have the opportunity to get acquainted with the venue and meet the participants of the conference. Fingerfood and alcoholic/non-alcoholic drinks will be served.
After the dinner the party goes on with DJ at Volt Lokál from 21:00 till… late.
Ruin pub tour
Have you ever heard about the famous ruin pubs of Budapest? About our extraordinary clubs? Neverending parties? Let us show you the famous nightlife of Budapest!
During our tour we will take you to at least 4 venues:
1. A very popular ruin pub - a place that everybody knows
2. A not-so-popular pub - a place that everybody should know
3. A place that should be a surprise
4. A popular club where you can dance 'till the morning comes
Date: 9 July, Monday, 19:30–23:30
Location: Entrance of Akvárium Klub
Price: 10 EUR / person (drinks are not included)
Payment in cash only on site, before the event.
Registration till 5 July/Thursday 22:00: This email address is being protected from spambots. You need JavaScript enabled to view it.
Conference dinner
Conference participants are welcome to enjoy a delicious buffet dinner with a selection of Hungarian wines and beers.
Date: 10 July, Tuesday 19:00
Location: Aqua Bistro
Price: Included in the registration fee
The Scarlet – Live

Scarlet is one of the pillars of the Hungarian Celtic Punk scene since 2013. The six-piece band has performed at the famous Sziget Festival on several occasions, and on 10 July, on the stage of the Akvarium, they will rock out all the luck-of-irish!
Date: 10 July, Tuesday 21:00
Location: Kis Hall
Price: Included in the registration fee